The high price of ether at $1000 back in January was certainly a heart-pounding time in the market; however, the biggest developments for Polkadot so far were released in April 2018.
Let's have a recap.
April 10th – First External Transaction
Gavin posted a picture of the the first external transaction to be validated  (and finalised) on a Polkadot chain. He was running a local testnet on his laptop.

He also said to note the "extrinsics: [2]" in the logs.
April 19th – Parity Substrate PoC1
Gavin presented a new product at the Event Horizon conference in Berlin: Parity Substrate. It is a part of the tech stack of Polkadot but also described as the skeleton with which to build blockchains.
Presentation slides: [Link]
See below for a video of the is presentation from EdCon Toronto.
May 2nd – governance-based dynamic runtime-upgrade
Gavin posted a picture to Twitter that showed another test of the Polkadot network. He showed off a "test of a governance-based dynamic runtime-upgrade".
Quite a mouthful! Basically, Polkadot allows for its state transition function to be modified on-the-fly. Through having a public referenda, coinholders can vote on a new transition function. This is voted upon on-chain and then the change is enacted and enforced on-chain. That's neat!
May 4th – Substrate presentation and live demo
Gavin gave his Subtration presentation at EdCon in Toronto. He also included a live demonstration of Polkadot's dynamic governance implementation.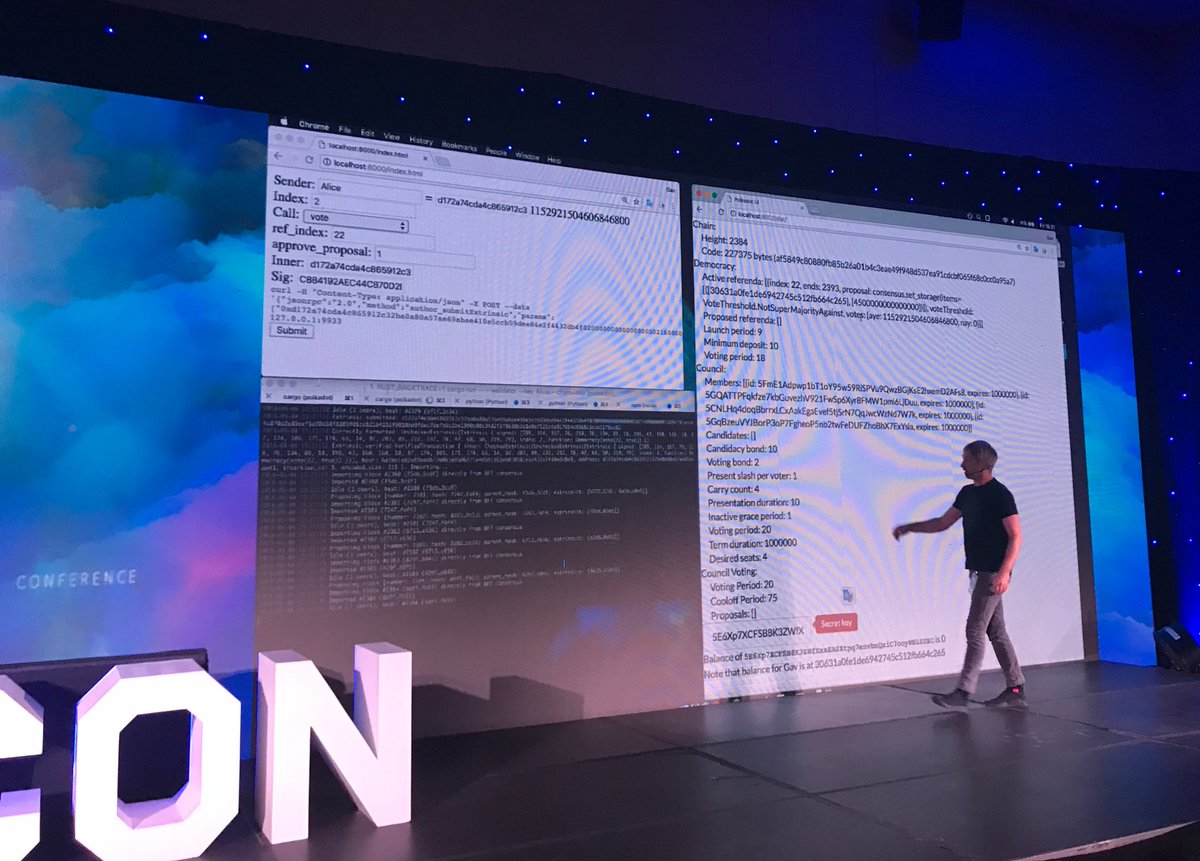 The presentation was streamed to YouTube, click on the following link to watch from the appropriate time: [Link]
Timeline
There is a timeline of major events published on this site. I try to keep it up-to-date, please find it here: [Link]